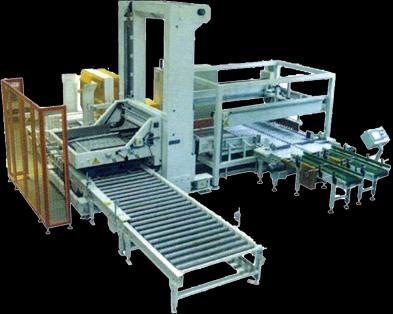 Low Bed palletizing Machine
Product Details
Automatic Palletizer is an automated complete set of equipment that automatically palletizing cartons, plastic boxes, barrel packaging, bag-like packaging according to certain laws and ways. The product according to a certain arrangement code in the Tray (wood), automatic stacking, can be stacked multi-layer, and then launched, easy to ship forklift to the warehouse storage. Widely used in food, beverages, daily, electronics, cement, grain and other industries, can greatly reduce the heavy manual labor, improve work efficiency. can facilitate warehousing, handling and transportation.
Product Features:
★ The use of touch screen operation to achieve man-machine dialogue, can show the production speed, the cause and location of failure, high degree of automation;
★ PLC Programmable order on the carton sorting stacking heist, pallet supply and discharge can be programmed to control;
★ Stacking Mode adjustment is convenient, simple, can be carried out on the touch screen;
★ Stacking is stable and efficient, which can greatly save manpower;
★ The Stack Board library automatically supplies pallets.
Applicable product range:≤ (LxWxH) 1200x1200x1800mm
Applicable palletizing type: Tan Sha/multi-box
Production Capacity: 10~30pcs/min
Power supply/Power: 220v/380v,50hz/60hz,3.5kw
Dimensions/Weight: (LxWxH) 7300x4100x3300mm / 2200kG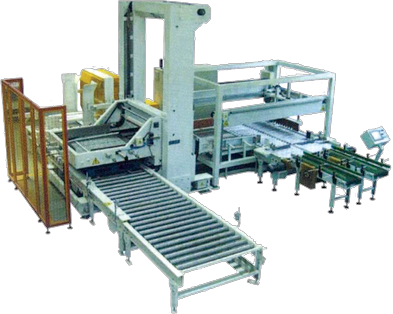 Inquiry