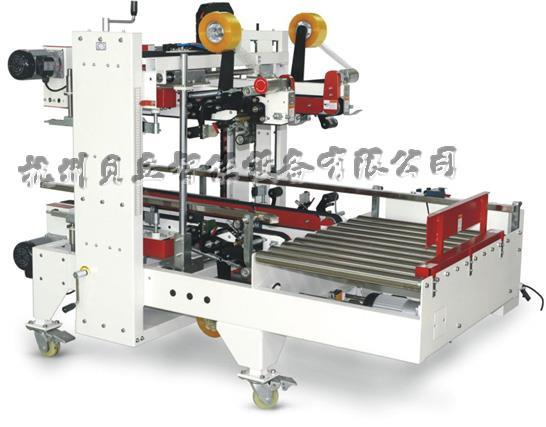 Semi-automatic corner sealing machine
Product Details
Horizontal sealing box way, sealing box neat and beautiful.
One-way side movement, smooth movement without noise.
Width change mining automatic lifting design.
The pressure switch is attached to make the side pressure structure open.
Our factoryAutomatic Box Sealing MachineThe dominant color is orange red, can also be based on customer needs, can be configured with the customer production line machine corresponding color, lightweight, pulley, flexible displacement, more convenient installation and commissioning.
Machine Model: bl-fg500l
Small carton Size: L340*W200*H180mm
Large Carton Size: L500*W500*H500mm
Belt speed: 6-10 cartons/min
Mechanical Size: L1910*W1150*H1500mm
Applicable power supply: 220/380V 50Hz
Applicable gas sources: 6kgf/cm², 100nl/min
Power consumption: 0.6KW
Applicable tape: W48, 60, 75mm choice
Machine Weight: 440kg
Machine Features:
The machine contains a 90 degree steering push box mechanism;
Manually adjust the width and height when changing specifications;
Front end can be matched with "one" type sealing machine, Four Corners side "work" Type sealing box completed once
Standard machine countertop height of 620mm;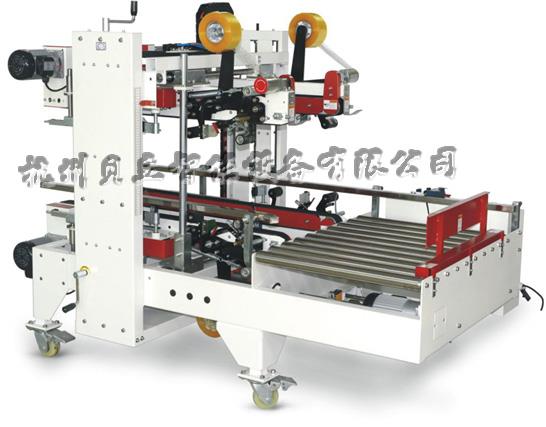 Inquiry