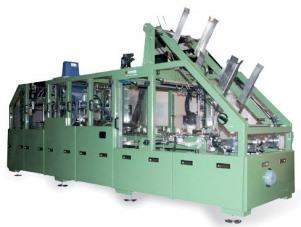 Wrapping packing Machine
Product Details
Wrapping packing machine, with indentation of cardboard will be packed around the packaging materials wrapped up, and can be coated with plastic sealing machine, known as wrapping packing machine.
Wrapping Packing Machine Process flow:
When packing, first of all stacked on the cardboard silo to press good marks and cut the angle (many packing machine with indentation and angle cutting function) of the single cardboard removed, and pre-fold into a right-angled shape, and then the stacking of good materials with a push plate to a certain position of cardboard, and then press the indentation on the cardboard for the box wrapping bag, and then through the glue and sealing after the delivery, can also be usedAutomatic Box Sealing MachineTo seal the box, convenient to improve work efficiency.
Wrapping packing machine can be applied to a variety of product packaging, such as: Pet bottles, PC bottles, cans, glass bottles, etc., the use of fully open control mode, fully automated operation mode, the use of thermal sol for sealing, in line with the international food hygiene development requirements.
 Applicable product range: l200~350mm w300~450mm h100~300mm
Suitable for package material range: Tan Sha/multi-box
Production Capacity: 12~15pcs/min
Power supply/Power: 220v/380v,50hz/60hz,8kw
Dimensions/Weight: (LxWxH) 6000x2200x1900mm/2200kg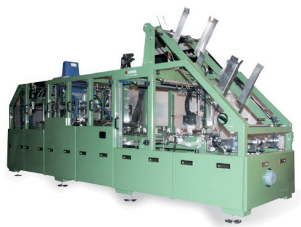 Inquiry