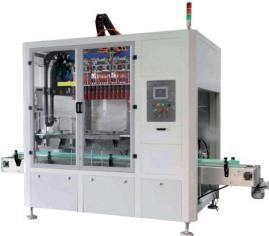 Automatic servo packing machine
Product Details
Automatic servo packing machine wide range of applications, small footprint, more reliable performance, easy to operate, replacement fixture can be widely used in chemical, pharmaceutical, salt, food, grease, beverage and other industries of a variety of products automatic packing.
Packing system can be adjusted according to the specifications of cartons and packaging materials used by customers, customers do not need to apply automatic packing system and other cartons, reducing the cost of use.
The packing speed is fast, the precision is high, the stacking code is neat, this packing system is in the domestic priority. The use of a number of patented technology to ensure the high-speed packing of packaging materials, if you want to learn more aboutAutomatic Box Sealing Machine, you can call for detailed consultation.
Applicable product range: l250~500mm w200~400mm h180~450mm
Suitable for package material range: Tan Sha/multi-box
Production Capacity: 18~20pcs/min
Power supply/Power: 220v/380v,50hz/60hz,3kw
Dimensions/Weight: (LxWxH) 2500x1800x2600mm/1000kg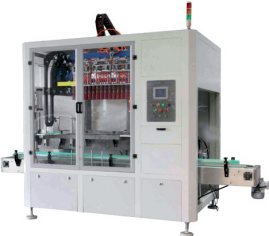 Inquiry