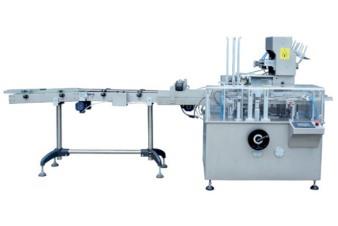 Water needle Automatic packing machine
Product Details
The equipment is mainly used for needles in the tray or bubble cover good needle drugs and similar specifications of the automatic box, with the front-end printing equipment or printing letter Admission Equipment connection operation can improve production efficiency.
Frequency conversion speed regulation, the use of PLC full automatic control system.
  
The use of man-machine interface operating system, automatic display of box speed, quantity and other performance parameters, and show the cause of failure and operation and maintenance methods.
  
Adjustable use of multiple specifications can be achieved within the specified range of the same equipment.
  
Manual and automatic conversion features.
  
The folding box function of the complete instruction manual is synchronized.
  
Print three rows of batch numbers synchronously on the medicine box, and you can add the print flow number function.
  
Equipped with automatic detection system, non-conforming products with positioning downtime and online elimination function.
  
Can be equipped with hot melt adhesive machine.
  
With two conveyor into the box function, anti-breaking needles products.
Applicable package type: Tongue Tray
Production Capacity: 40~80pcs/min
Power supply/Power: 220v/380v,50hz/60hz,1.1kw
Dimensions/Weight: (LxWxH) 3150x1120x1500mm/850kg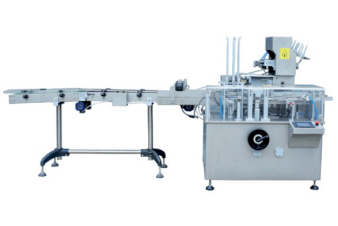 Inquiry